Finished Commission of Lord Howe Island for 70th Birthday gift.
Finished! My commission of Lord Howe Island is off to be framed for a father's 70th birthday gift. This was oil on linen and Emma wanted to give her father something for him to always remember his favourite place. She wanted the trees either side, the two mountains and island in view and all the boats that were there when they were on holiday.
They were very happy with the result and I'm sure her father will be delighted with his gift!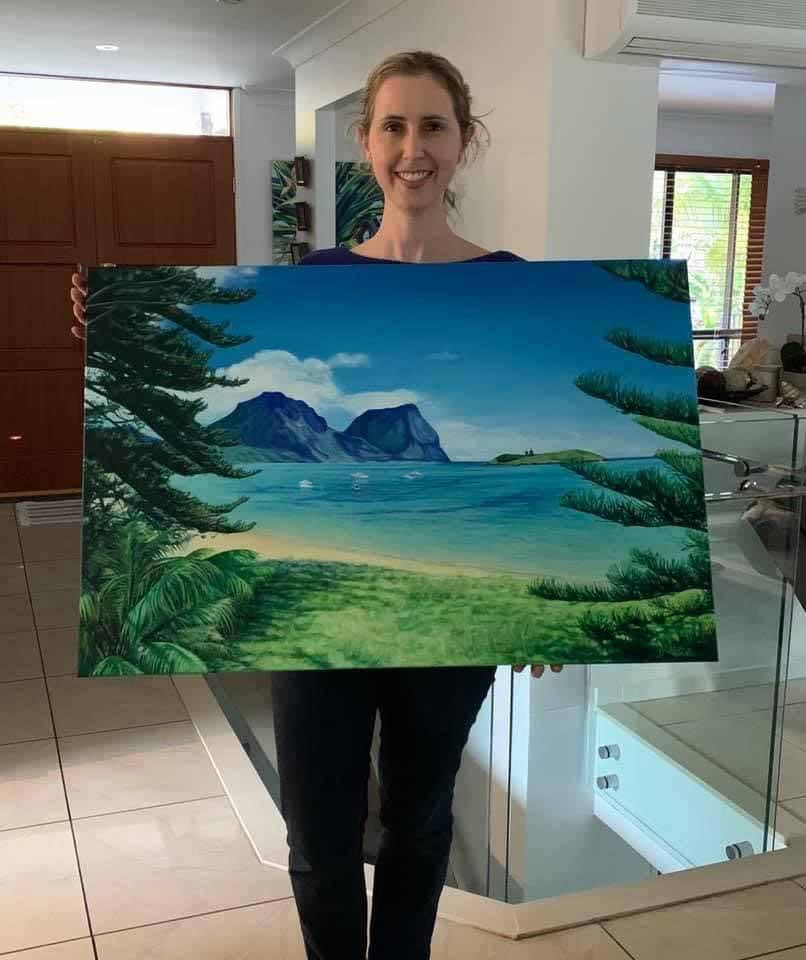 Leave your comment
Related posts